"Surrender Betty"
by Seth Lorinczi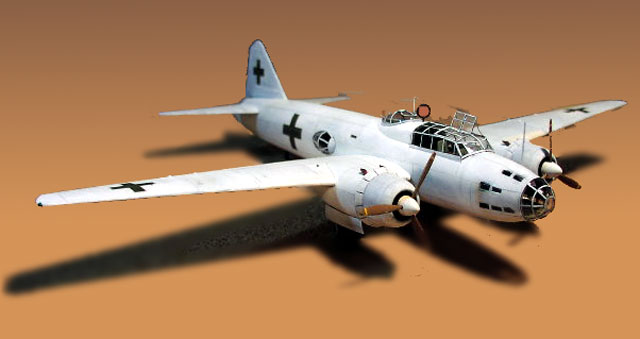 "Surrender Betty"


Tamiya's 1/48 scale Fw 190F-8 is available online from Squadron.com
Kit: Hasegawa 1/72 Mitsubishi G4M1
Aftermarket: Falcon "Clear-Vax" Canopy
The Mitsubishi "Betty" is my favorite Japanese airplane. With its rounded fuselage, archaic blisters and stepped cockpit, it strikes me as the epitome of late-30's bomber design. As for its performance against Allied fighters, the less said the better.
The Betty's last mission was to carry the Japanese surrender delegation to Ie Shima. Two G4M's, hastily painted white with green crosses over hinomarus, made the trip there. From the photographic evidence, I'm guessing that one was a converted bomber and the other was a purpose-built transport, lacking bombsight glass, RF/DF loop and several small windows. Evidently, only one Betty made it home: I read the account of a Japanese officer who narrowly survived a no-fuel ditching en route back to Japan.
I've seen built-up models of "surrender Bettys," but most are solid white. In fact, the white overcoat was patchy and uneven. Photographs suggest that the aircraft were painted by brush and hand, so I decided to try the same.
Although Hasegawa released kits of late-model Bettys a few years back, the only widely available kit of the early model in 1/72 is their old (70's-vintage?) kit featuring extraordinarily thick plastic, hundreds of rivets and little else. The first step was to sand off all the rivets and scribe panel lines. Fun! Once that was done, I spent a ridiculous amount of time researching and recreating the interior, particularly the flight deck and bombardier's cockpit. Though there's a lot of glass there, most details end up completely obscured. A shame, as I did a decent job of replicating the tangle of wires, actuators and vacuum lines between the two forward cockpits. I suppose you'll just have to take my word on this.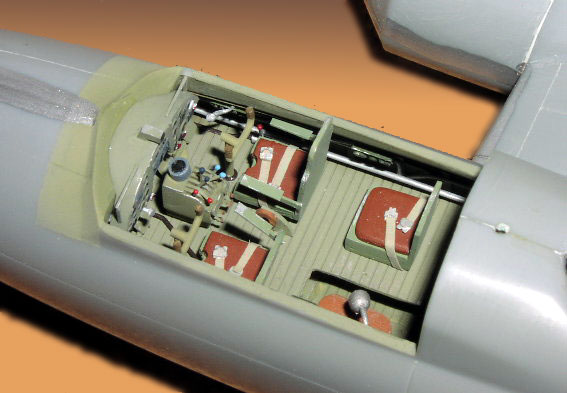 Other than this, construction was relatively straightforward. I finished the airplane in the standard dark green over light grey IJN finish, applied decals (minus the tail code) and overcoated with Future.
Once the clear coat was dry a couple of days, I thinned white enamel to cut down on brushstrokes and started painting with a ¼" flat brush, figuring this would replicate the large brushes (or brooms) actually used. Once the entire airplane was coated more or less unevenly, I oversprayed with very dilute white enamel to fill in the most obvious patches. After that came the green crosses, lightly penciled panel lines, and minimal oil streaks along the nacelles (visible in photographs taken after, presumably, the aircraft's first flight after painting).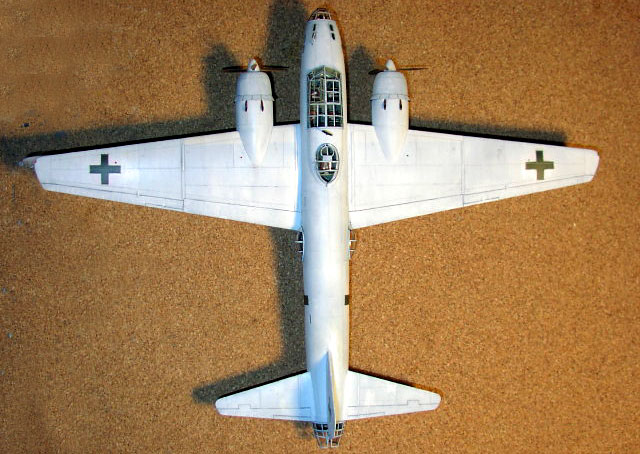 I'm more or less happy with the result. Were I to build the model again, I wouldn't spend as much time on the interior. Also, I'd sharpen up my panel-scribing and penciling skills (remember, white shows every flaw). On the other hand, the finish closely matches that of the actual aircraft, and the big white bomber looks great next to my otherwise dark green collection.
---
Images and Text Copyright © 2003 by Seth Lorinczi
Page Created 22 May, 2003
Last Updated 25 March, 2004
Back to HyperScale Main Page