Jagdwagen
A Volkswagen with Attitude
by Andrew Judson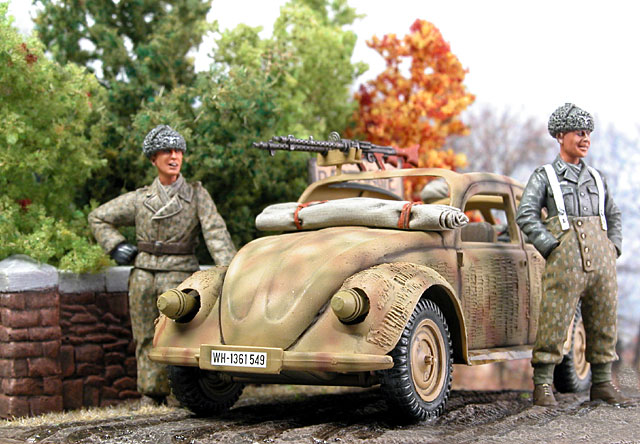 Jagdwagen
images by Brett Green
Don't you hate it when you have leftover items sitting on your workbench and you just don't know what to do with them? Well, here is my solution to the problem.
I decided to have some fun.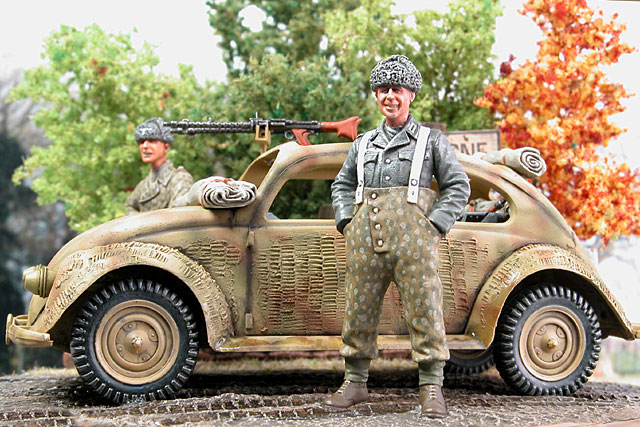 My fictional Jagdwagen started out life as CMK's 1/35 scale Volkswagen car that I received many moons ago. The kit is built almost stock with minor modifications to the interior.
The outside is where I had the most fun. I added twin MG34 machine guns, Panzerfausts in the headlight positions, zimmerit to the sides and rear of the car, plus various tarps and equipment sets.
The figures are a mixture of Warrior, Firestorm and Hornet. Both were painted with Vallejo Acrylics.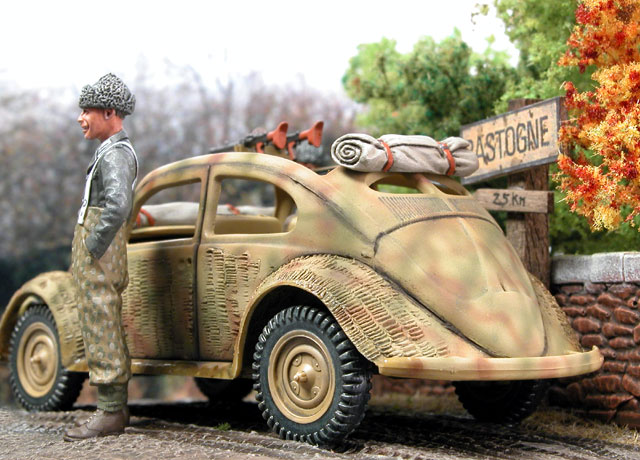 The base is formed from Das Clay, static grass, Jordan trees and a brick wall from Firestorm.
I was quite pleased with the overall effect, showing two proud Germans and their dangerous set of wheels!
Enjoy.
Click the thumbnails below to view larger images:
---
Text and Model Copyright 2003 by Andrew Judson
Images Copyright 2003 by Brett Green
Page Created 25 October, 2003
Last Updated 25 March, 2004
Back to HyperScale Main Page