The Scratch Builder
by Andrew Judson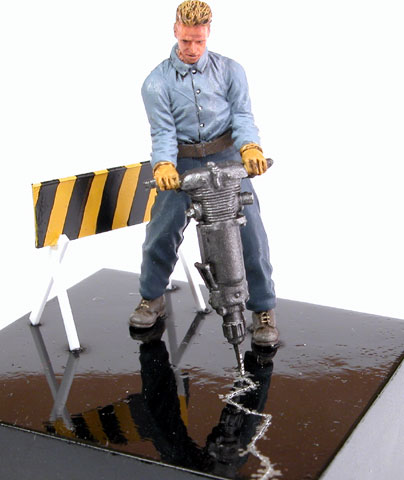 The Scratch Builder
Construction Battalion is a fairly new range produced by VLS in the USA.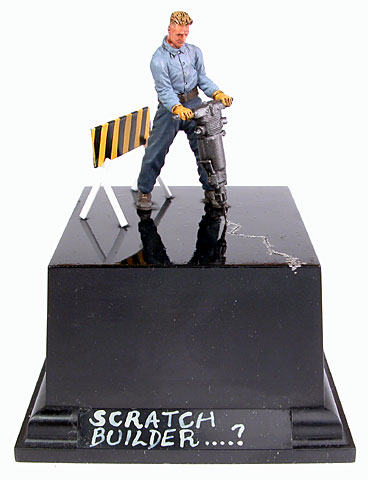 This is the first figure from this range that I have built, and it is a little gem. Its official title is "Construction Worker w/JackHammer(Using Both Hands)", item no. CO 0068, and it is available for USD$13.95 from VLS's "Model Mecca" website.
Inside the box there are 5 cream coloured resin parts, all crisply detailed. Casting blocks are minimal, but care needs to be taken when removing the jackhammer. The chisel piece is fragile, as I found out to my detriment!
Assembling the figure was a breeze. Everything went together with no hassles at all.
Painting the figure was a lot of fun as the modeller can suit himself whether the finish will be military, civilian or otherwise. I chose the civilian course, in an unusual setting that I hope you will enjoy. I know I enjoyed doing it! Paints used were Vallejo acrylics.
I recommend this figure and look forward to more releases in this range.