SS Tank Commander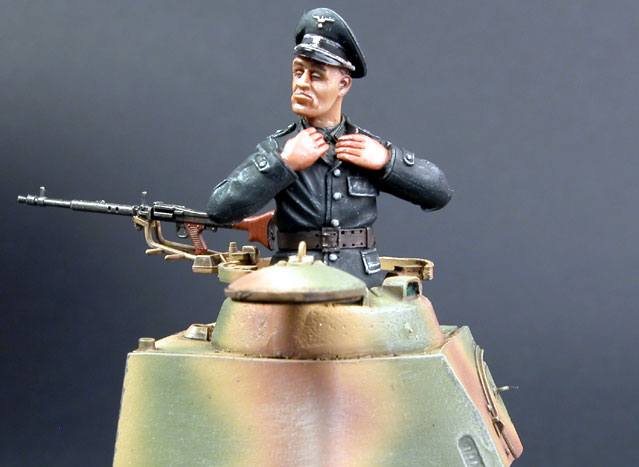 by Andrew Judson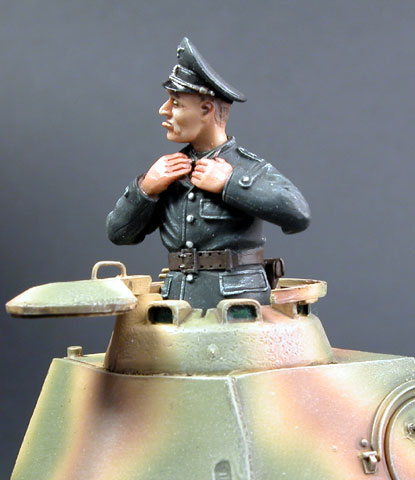 After going through my old spare parts recently I decided to make up a small vignette.
The figure is from Verlinden and the turret section is from a Warriors set. The scale is 1/35.
I added a little more detail to the turret including handles from copper wire and machine gun and mount from Tamiya.
The final result is a fairly cocky looking SS tank commander.
Good fun!